Do you have a parent or relative that is struggling with daily activities? As a result of injuries, health struggles, or just the progress of age, our loved ones may need more help and supervision to be safe and happy. Unless you are a trained caregiver, you may not have the skills or time to be able to meet their needs. It may be time to consider assisted living services with caring professionals who can help them thrive. At Haven Health, we want to answer your questions and guide you through the process of deciding if assisted living is right for your loved one.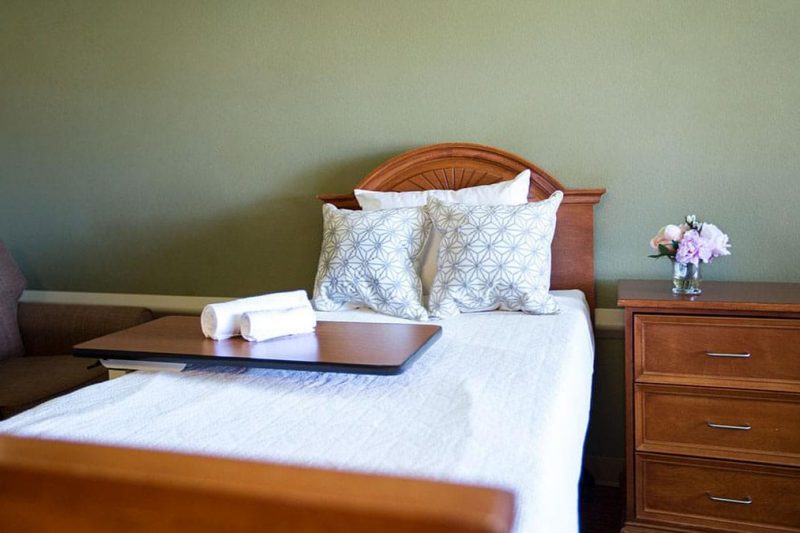 What Services Do Assisted Living Communities Provide?
Assisted living is a broad category of professional support lodging for elderly and mobility-challenged patients. These communities offer many benefits to the residents that can't live independently without support. They often provide additional support for their residents by providing them with companionship and assistance with daily tasks like cooking or transportation.
However, these facilities are also staffed with nursing and healthcare professionals who provide many specialized healthcare and support services, including Alzheimer's memory care, skilled nursing, physical therapy, occupational therapy, speech therapy, and more.
The purpose of this wide range of services is to provide for as many of residents' needs as possible on-site. At Haven Health's Assisted Living facilities, patients have 24-hour access to skilled nurses in a comfortable home-like setting. We strive to give residents a relaxing and happy environment with all of the support they need to live as independently as possible.
Learn More About How Haven Health's Assisted Living Facilities Can Help Your Loved One Thrive.
Frequently Asked Questions About Knowing if Assisted Living is Right for Your Loved One
At Haven Health, we know it can be difficult for family members to determine if a loved one needs the full-time help of an assisted living facility. Below we break down some common questions with helpful guidance to point you towards a successful decision on your loved one's future home.
How Do I Know What Assisted Living Services We Need?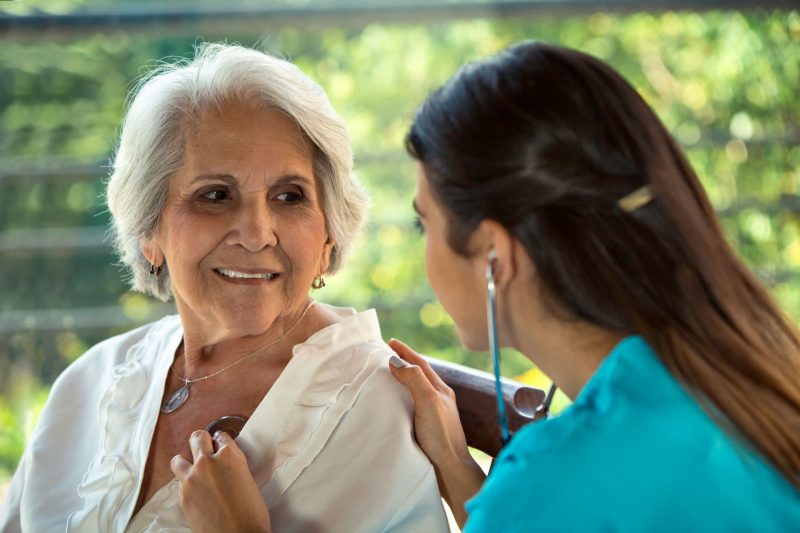 If you are trying to decide if an assisted living facility could help your loved one, you will need to take an inventory of the daily tasks they struggle to perform alone. Try to make a list of tasks that you, family members, or friends have needed to help your loved one to do in the past month. For example:
Have you needed to drive them to appointments?
Have they needed help preparing for meals?
Have they neglected basic hygiene needs such as bathing or grooming?
Have you needed to help them clean or do laundry?
Next, think about what activities or hobbies your loved one enjoys that would make them happier if they could do them more often:
Do they love to read or listen to music?
Do they enjoy playing board games or video games?
Did they used to be more active and get exercise?
Do they enjoy social gatherings?
Are there any hobbies or personal growth goals that your loved one talks about?
Finally, you should consider any potential dangers to your loved one's health or safety that have become concerns to you or your family:
Do they forget important dates or appointments?
Have they ever gotten lost or forgotten where they are?
Do they have mobility challenges such as difficulty walking or taking stairs?
Have they ever fallen or shown signs of being at risk of falling?
Once you have a list of needs, activities, and concerns for your loved one, you can begin the process of comparing assisted living facilities.
Contact us to learn how Haven Health's caring professionals can work with you to assess your loved one's needs.
How is assisted living different from a nursing home?
While there is often an overlap between services offered by an assisted living facility and a nursing home, there are important distinctions. Assisted living is a type of housing that emphasize personal care services and support for residents to live as independently as possible. These care services often extend to medical care, physical therapy, and other healthcare services, however the focus of these facilities is to create a long-term community of safe and happy living. Nursing homes, on the other hand, emphasize long-term medical support. These facilities often serve patients in a hospital-like environment without many of the community aspects found in assisted living. Haven Health's assisted living facilities offer 24-7 access to medical services while emphasizing independent living support. Learn more about how Haven Health's assisted living facilities provide skilled nursing services for assisted living residents.
Is assisted living the same as long-term care?
Assisted living is designed to offer residents the independence they need in a comfortable and safe environment, and this may also include providing long term care. As in the case of nursing homes, the emphasis of long-term care is on medical care in a hospital-like setting.
What is the difference between assisted living vs. home care?
Choosing between assisted living and home care can be a difficult decision for families with elderly or health-challenged loved ones. Home care may consist of support from family or friends, or may include hiring on-call nurses. Assisted living facilities provide 24-hour support and access to amenities and health services that family members or in-home healthcare professionals cannot provide. For cases where a loved one only needs minimal help with daily tasks, families often see the appeal of keeping them home. However, it is important to consider how their needs could change unexpectedly. Ultimately, it is important to have a plan for when and how your family can best support your loved one in the future.
What is assisted living with memory care services?
Assisted living services are often combined with memory care services to help patients suffering from memory impairment or cognitive disabilities. This includes Alzheimer's disease, dementia, and other types of cognitive impairment. The main goal of memory care is to ensure a safe and peaceful environment for seniors with cognitive issues to maintain their independence while receiving support services for daily living. Specialists in memory care can help patients strengthen essential memory skills and mitigate the effects of dementia and Alzheimer's disease. Learn more about how Haven Health's specialized memory care units help patients maintain and improve memory skills.
What Should I Look For in an Assisted Living Facility?

Once you have assessed your loved one's needs, you will want to look for an assisted living facility that can best provide services to meet those needs. Below are several frequently asked questions about how to pick a facility.
How do I choose an assisted living facility?
Assisted living facilities provide a number of benefits for seniors, but it can be difficult to know which one is right for you. There are a number of factors for families to consider based on their budgets and senior needs when choosing an assisted living facility, including cost, location, and services offered.
What are some important things to consider when selecting an assisted living home?
Assisted living homes provide a number of different levels of care and services. Assisted living offers a variety of amenities, which may include: meals, housekeeping, health care, and recreation. It is important to review each assisted living facility's policies and procedures before choosing one. However, you will also want to learn as much as possible about the facility's caregivers. You will want to make sure that not only does the facility offer the services you need, but that you agree with how they approach the daily care for your loved one.
What questions should I ask assisted living facility caregivers?
Beyond asking about what specific services and amenities an assisted living facility offers, you will also want to find out how the facility provides those services:
You should also ask about the facilities' qualifications and philosophy of care (how they approach providing for their residents'' needs as people as well as patients).
Do they have the proper licenses and degrees for the services they provide?
How do they vet their employees?
How does this facility handle situations where a patient or family is unhappy with their care? Look for ratings and awards, paying careful attention to how the facility responds to criticism.
What awards or special programs set your facility apart?
Asking questions like these to find out about how a facility conducts their practice of assisted living will give you a broader picture of how well they will fit your loved one's needs.
Haven Health's Approach to Assisted Living
At Haven Health, we understand that you may be struggling with the choice to choose assisted living for your loved one. Our Caring Professionals want to help your loved one be safe, happy, and healthy. We want to welcome residents to a new home full of supportive and compassionate caregivers and skilled healthcare professionals. Contact our team today to see which assisted living facility will be the best fit. We can walk you through the benefits and care options for each location and how we can help residents thrive.
Related: See our COVID-19 Quarantine Policy and Procedure