Compassionate Long Term Care from caring professionals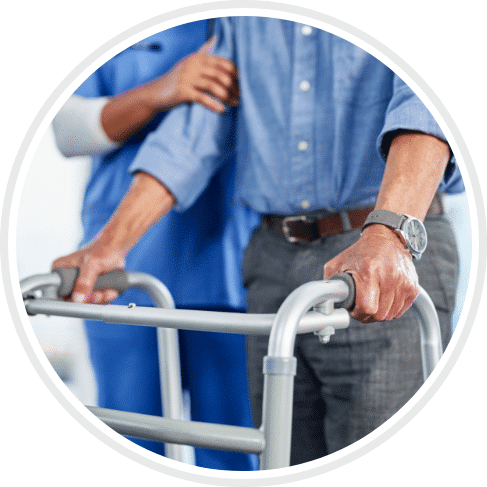 What is Long Term Care?
When your loved one needs more than a little extra help to live life to the fullest, it's time to consider long-term care services. Long-term care facilities are designed to meet housing and personal care needs while providing immediate access to essential healthcare services customized for each patient's stage of life and mobility.
It may be time for long-term care if your loved one:
Needs more support than assisting living can provide
Has a progressive illness
Has experienced a decline in cognitive or functional abilities
Is unable to return home after rehabilitation services
However, not all individuals are good candidates for home care. If your family member requires skilled nursing care and 24-hour access to healthcare professionals, a skilled care facility may be a better fit.
On top of assisting our residents with activities of daily living (ADLs), Haven Health long-term care provides services to:
Adapt to residents' changing needs
Keep residents connected with family and community
Maintain mobility and fitness
Protect residents' privacy, dignity, and independence
Support memory and Alzheimer's care
With several locations across Arizona, Haven Health offers the perfect solution for your needs. Contact us today for a free consultation.
long term care with haven health
You want your loved one to be safe and happy, but they need care that you are not equipped to provide. At Haven Health, our caring professionals understand your concerns and want to help provide more than just long-term skilled nursing services. We've created a healthy and vibrant community that will welcome your loved one. We make sure our residents are kept connected, active and fulfilled, all while ensuring they have 24-hour access to skilled nurses and facilities to support their continued health.
Our Haven Health team provides:
A warm, welcoming home environment built on trust and community
Scheduling doctor visits and transportation to appointments
Technology that allows families to stay connected and patients to stay active
24-hour access to skilled nursing staff and certified nursing assistants
Coordination with doctors for continued healthy living support
Personalized activities to help residents maintain functionality
Contact our team of specialized care providers today to learn more about our services and amenities
What will long term care be like?
At Haven Health, we work with you to prepare a plan that promotes maximum functionality in a vibrant, caring community that offers 24-hour caregiver assistance, a supportive team and strong community ties. You will be in regular contact with specialists and doctors while we provide transportation for your loved one to all appointments and activities.
We know how important it is to stay connected to your loved ones, and having the support of family members is essential for happy and active residents. That's why Haven Health utilizes technology to keep families in contact. Our team partners with you to provide personalized care in a restful environment. At Haven Health, we welcome your loved one to a new home full of supportive and compassionate residents and caring healthcare professionals.

Transitioning
Our skilled nurses and care providers have safety procedures and services to help plan your loved one's transition from private living to our assisted living home.

Transportation
When needed, Haven Health can schedule and arrange transportation to and from follow-up appointments when your personal doctor is unable to visit our facilities.

Insurance and Costs
We have a dedicated administrative team who can walk you through everything you need to know about insurance and costs associated with long-term care
How to get started
Contact our team now to see which long-term care facility will be the best fit for your loved one. Our compassionate caregivers can help explain the benefits and care options for each location.