assisted living at Haven Health
We all want our loved ones to feel safe and valued, but they need care that not everybody is equipped to provide. At Haven Health, we have created a healthy and vibrant community that will welcome your loved one. Every assisted living facility caregiver makes sure our residents are kept connected, active and fulfilled, all while ensuring they have 24-hour access to skilled nursing care and services to support their continued health.
what is Assisted Living?
Assisted living centers are designed to provide housing and support with activities of daily life (ADLs), while offering immediate access to essential healthcare services customized for each patient's stage of life and mobility.
Assisted living may be the ideal environment for a person who:
May need some nursing care but not full-time medical assistance
Is mostly independent but needs help with ADLs, such as grooming and hygiene
Wants to stay active and have access to age-appropriate activities
Could benefit from being part of a close community of residents
Is frequently falling, unsafe if left alone or forgetting to eat or take medication
Will thrive in a culturally-sensitive environment with compassionate caregivers
If a loved one is generally healthy but does require some support with daily activities, assisted living may be the best environment. Contact our team to learn more.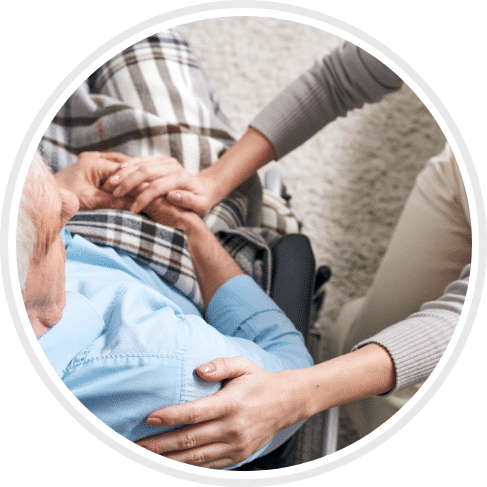 With 3 locations across Arizona offering assisted living, Haven Health offers the perfect solution for your needs. Contact us today for a free consultation.
what will assisted living with haven health be like?
At Haven Health, we work with residents and their families to prepare a plan that promotes maximum independence in a vibrant, caring assisted living community. Haven Health's assisted living facilities in Camp Verde and Show Low provide pristine settings and comfortable amenities to make for a smooth transition from home.
As sister properties with skilled nursing facilities, Haven Health in Camp Verde and Haven Health in Show Low provide immediate access to advanced care to adapt to any changes in resident's needs. These locations offer 24-hour caregiver assistance, full-service dining, activities and strong community roots. We are in regular contact with resident's specialists and doctors and provide transportation for patients to all appointments and activities. Contact our team to learn more.
Our Haven Health team provides:
A warm, healing environment built on trust and compassion
Transportation to appointments and 24-hour access to a skilled nursing facility
Experienced and licensed medical professionals who are passionate about what they do
Protective measures to ensure the safety of our residents
Coordination with doctors for the most effective treatment plan
Transitioning
Our care providers have safety procedures and services to help plan a resident's transition from private living to our assisted living center.
Transportation
When needed, Haven Health can schedule and arrange transportation to and from follow-up appointments when personal doctors are unable to visit our facilities.
Insurance and Costs
We have a dedicated administrative team who can walk you through everything you need to know about insurance and costs associated with assisted living.
How to get started
At Haven Health, we welcome residents to a new home full of supportive and compassionate caregivers and skilled healthcare professionals. Contact our team now to see which assisted living facility will be the best fit. We will explain the benefits and care options for each location and how we can help residents thrive.
looking for more information?
We're here to help. Check out our services page for more information on what type of services are offered at a convenient haven health location near you, or send us a message below!