In our modern age, sending and receiving handwritten letters has become somewhat of a novelty. If you've ever received a letter or card from a loved one, you know just how special it feels. With technology and smartphones, instant communication is at our fingertips. For some reason, however, it just doesn't feel as fulfilling as handwritten communication. 
If you miss the days when sending a card was the norm, or if your generation never got to participate in this practice, you're in luck. National Send a Card to a Friend Day is here, and you're just in time to get in on the action. Get ready to spread delight and joy this February while we recognize that celebrating platonic love is just as important as celebrating romantic love. 
The holiday falls on February 7 every year, and it's meant to help promote the strengthening of friendships everywhere. What better way to show your friends and family you care than by taking the time to write them a personal note? This holiday is all about letting your loved ones know how much they mean to you by reaching out in a way they probably won't expect. 
Ways to Celebrate 
With super specific, fun holidays like this, there's no one specific way to celebrate. While the main goal is to send a special note to a loved one, it can be hard to know where to start. The following are some great ideas that can help you make your day even more special. 
Make a list of friends to write cards for today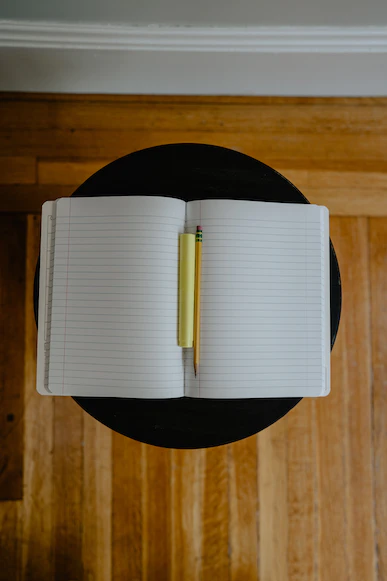 The best place to start your card-writing process is choosing who gets a card. While you might have a long list of people you want to contact, remember that you need their home addresses for this project. It's not too common to have a Rolodex these days, and if you aren't great about saving all of your friends' info with their contacts in your phone, this could be a challenge. 
If you feel comfortable, you could reach out with a text or phone call to get the information that you need. While it might spoil the surprise a little, it's still guaranteed to brighten your friend's day when they get your card. 
Pick out some pretty cards – Or better yet, design some yourself! 
There are so many beautiful cards out there to choose from, thankfully. You can find a card for any occasion at your local grocery or convenience store. You can also find gorgeous, unique cards online. Try visiting artists' shops on Etsy and other websites.
What's better than a handwritten card? What about a custom-designed or even hand-drawn card? You'll undoubtedly leave your friends speechless with this sweet gesture. It's so uncommon receiving a card in the mail these days. Imagine getting a card from your loved one that they took the time to make from scratch.
Choose an equally beautiful envelope for your card 
You can easily find colorful envelopes from an office supply store or even Amazon, but even if you find a unique envelope, can't you take it up a notch? One way to make your card even more stunning is to include your artwork on the envelope. Decorating the entirety of your card will make it all the more special for your friends and family members who receive them. 
Try using a wax-melt seal for your envelope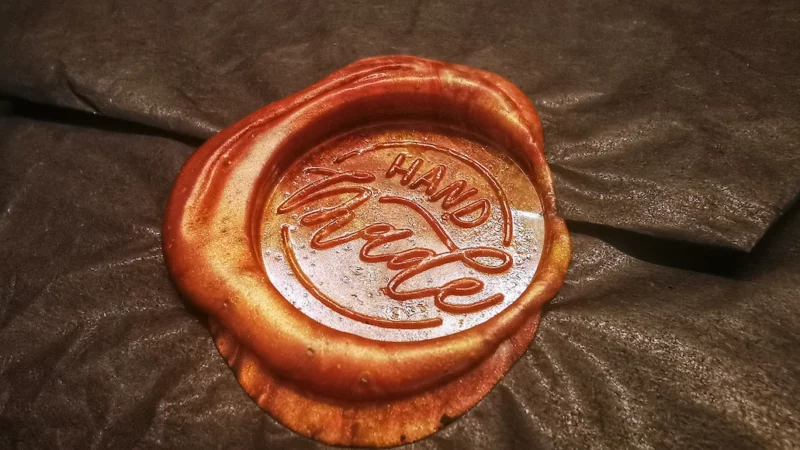 One novelty that has recently been making a comeback amongst antique lovers is wax-melt stamping. How special would that be for the recipients of your cards? Imagine the way their eyes will light up when they see all the time and effort you put into this card. 
You can find a variety of different stamp designs to order online. Then creating the actual seal is as simple as melting the wax, carefully pouring it on the fold of the envelope, and being patient as you wait for the seal to harden on the stamp. A wax seal is such a simple touch that will make all the difference when it comes to the appearance of your cards.
Find some fun and unique stamps that will be the cherry on top of your special cards
Now, you've put in all the work and created this special card. What's the best way to finish off this handcrafted, memorable art piece? A quirky stamp can be the perfect finishing touch for your card. Not only will it look amazing, but it's sure to put a smile on your loved one's face when they first pick up the card. 
You can find a plethora of gorgeous, artistic stamps all over the internet. From Etsy to eBay, you can find something irresistibly distinctive and exactly your style. Whether you're looking for a stamp with hand-drawn illustrations or something that showcases vintage art, you can find the perfect stamp to take your card to the next level. 
When is National Send a Card to a Friend Day? 
National Send a Card Day is always observed on the 7th of February. 

While you can send a card any day, this holiday allows you to turn writing a letter into a celebration of the ones you love. 
Reaching out to a loved one can help you deal with heavy feelings and anxiety. Learn more about dealing with those experiences. 
3 Things We Love About National Send a Card to a Friend Day 
While we could probably create a laundry list of reasons why we love this feel-good holiday, here's a condensed version of that list for your reading pleasure. We hope you can relate. 
Ever-changing communication in our society makes sending a letter even more special
Communication has changed so drastically — and also rapidly — over just a couple of generations. While communication is incredibly accessible today (which is by no means a bad thing), it has undoubtedly changed the way we approach connection and contact. It has opened up a world of possibilities, but it has also caused us to take this level of connectedness for granted. 
In the past, contacting your loved ones had many limitations if they weren't in your immediate vicinity. Long distances meant that contacting them at all was a special occasion, and it meant something. Writing letters today might seem like an outdated mode of communication when, in reality, it can still feel just as special as it used to. It may even feel more special now when we choose to do this, given that we no longer need to do so.  
It allows for creative exploration 
In our busy lives, it can be hard to make time for creative expression. It's actually an incredibly effective form of self-care to allow yourself to explore different hobbies and creative outlets. One thing that makes this holiday unique is it allows us to celebrate our loved ones while also giving us an extraordinary opportunity to cut loose and make something beautiful. 
Send a Card to a Friend Day reminds us to stay connected 
Life can be so chaotic. Sometimes it feels like it might never slow down. With work and responsibilities, it's all too common for communication with your loved ones to lapse. While you shouldn't blame yourself for this, you can use National Send a Card Day to try and reconnect in an exceptional way. 
We aren't getting any younger, and neither are our friends and family, and we should cherish every moment we exist together. Taking a few moments out of your day to write out something special could be exactly what your aging loved ones need to brighten their spirits and remind them that you care. 
Staying connected with your loved ones as they reach their golden years is crucial. Learn more about how you can help through these later stages of life. 
You can show your loved ones you care any day of the year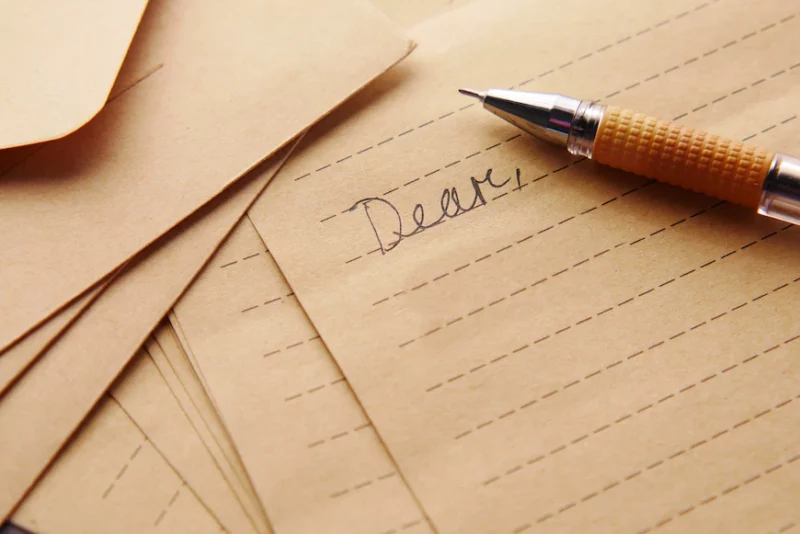 While we do love celebrating this holiday, it doesn't mean we have to reserve the card-sending for a singular day of the year. Participating in National Send a Card to a Friend Day should show you how easy it is to send your friend something special at any time. While this can be a fun art project, it's so simple to buy a greeting card stationery set and use this to send cards more regularly. 
The best way to show your loved ones you care is to let them know when you're thinking of them. Taking this perspective, you should know that it's easy to write something simple and thoughtful to your friends and family when they're on your mind. In the time it takes to type out a sweet text or email, you could sit down and write a physical letter. While this National Send a Card Day can be so fun to celebrate, it's even more fun to use it as inspiration for the other 364 days of the year.