When someone has difficulty performing daily tasks, it can be challenging to have to rely on the help of others. Occupational therapy (OT) is designed to help individuals gain more independence by learning to perform tasks differently or adapting to changes after an injury or surgery. Patients can improve mobility, strength, and confidence by working with a professional occupational therapist.
Here's what you need to know about occupational therapy from the skilled nurses at Haven Health.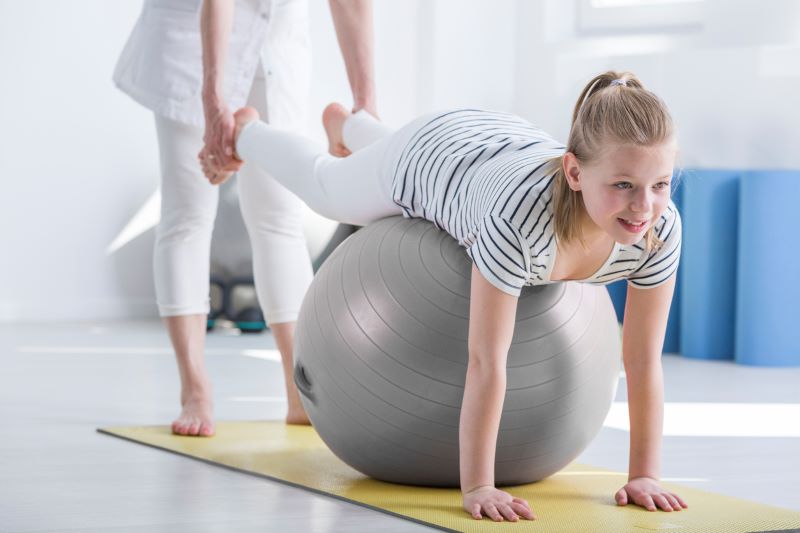 What Is the Definition of Occupational Therapy?
Occupational therapy1 is a field that focuses on helping people build new skills to cope with everyday activities or regain previous skills that have been lost due to accidents, trauma, or disease.
Occupational therapy can help people perform a range of activities of daily living (ADLs), including:
Bathing
Grooming
Dressing
Eating
Cleaning
Moving around the house
Participating in other activities
Managing pain
This form of therapy focuses on improving gross motor skills, fine motor skills, endurance, mental health, range of motion, and many other issues. However, it can also help people improve their performance at work, school, and social interactions.
Do you have questions about how an occupational therapist can help you? Contact our team to learn more.
Who Benefits From Occupational Therapy?
This form of therapy is often beneficial for individuals who have physical, mental, or behavioral challenges, such as those who suffered an injury from an accident or are recovering from a serious surgery.
In addition, children and teens who have autism, learning disabilities, and physical disabilities may be referred to an occupational therapist.
Related: Shoulder Replacement Care
How Occupational Therapy Can Help Children
Therapy can help kids deal with disabilities or challenges, including:
Fine motor skills
Hand-Eye coordination
Essential life skills (eating, dressing, bathing, brushing teeth, etc.)
Controlling anger or frustration
Learning disabilities
Sensory disorders
Developmental delays
Trauma recovery (physical and emotional)
Manage chronic illness (multiple sclerosis, cerebral palsy, etc.)
There have been studies confirming that pediatric therapy can be effective. Results show that children who undergo therapy2 can improve their school performance and learn skills to cope with physical and emotional challenges.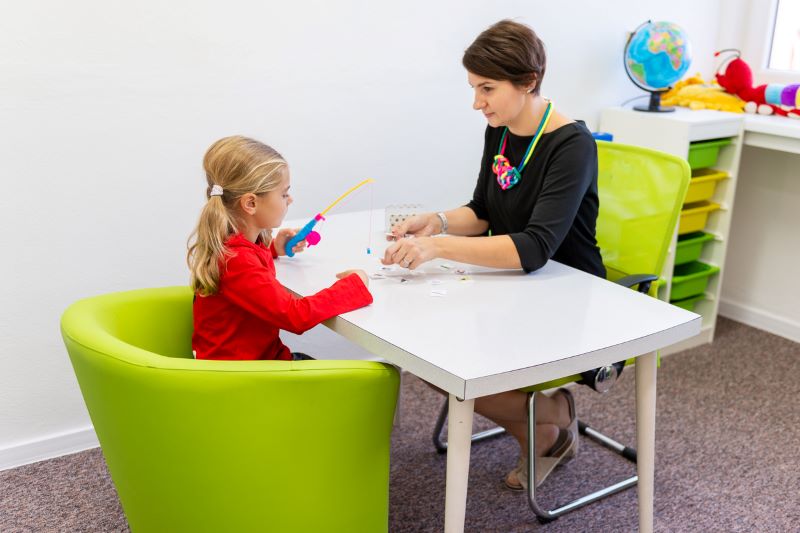 How Occupational Therapy Can Help Adults
Adults use OT as a way to regain independence, confidence, strength, and mobility. Therapy patients often see significant improvement with issues such as:
Arthritis
Stroke
Brain or spinal cord Injuries
Limited range of motion
Poor balance or coordination
Cognitive issues
Limited mobility due to poor vision
Joint replacement surgery
Chronic pain
Memory issues
Doctors usually recommend OT when it can improve a person's quality of life. Whether that is improved mobility or better pain management, this type of therapy covers a wide range of issues and helps patients of all ages and walks of life.
What Are the Types of Occupational Therapy?
There are several types of occupational therapy that concentrate on helping different groups of people. Here are some of the most common types:
1. General Therapy
General OT is for people who are having problems due to a disability, illness, or long-term pain. It focuses on teaching people the self-care skills they need in order to be more independent and self-sufficient. Some exercises a general occupational therapist might use to help patients include:
Tossing and catching a ball
Folding or tearing paper
Tying knots
Organizing or stringing beads
Practicing getting dressed
Writing/drawing
Yoga or stretching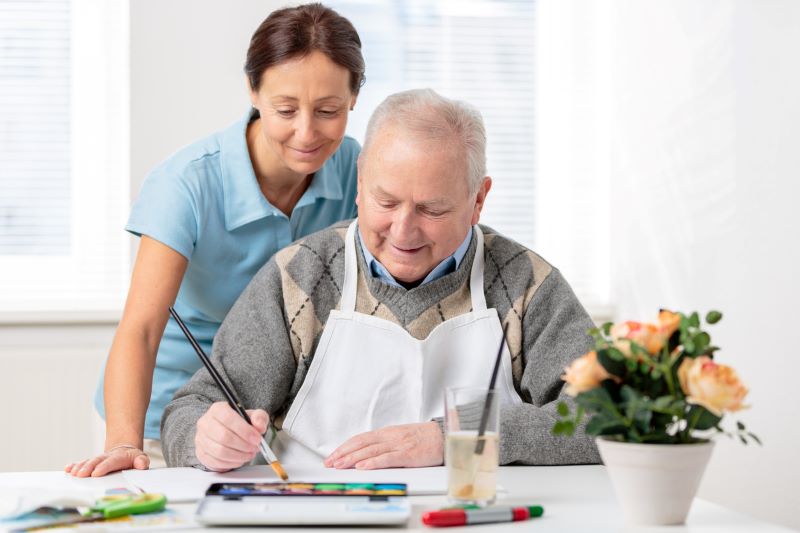 2. Pediatric Therapy
This type of therapy is specifically recommended for children. It can help kids who have:
Developmental delays
Learning disabilities
ADHD
Poor vision or hearing
Congenital disabilities
3. Autism Therapy
There is also a form of OT that is specifically for people who have autism and may use strategies such as environmental modification to help deal with sensory overload and other issues.
4. Geriatric Therapy
Geriatric OT is for adults over the age of 65 and is helpful for many issues related to aging. It may help prevent falls through home modifications, deal with life transitions, or bring relief to an aging body. Geriatric occupational therapists can also be a support to primary caregivers.
An occupational therapy aide may assist with all forms of occupational therapy. Aides work to prepare the equipment for the occupational therapist and help patients get ready for a session. Occupational therapy assistants are sometimes called upon to complete regular sessions with a patient, work on treatment plans, and report back to the therapist in charge.
Looking for a caring occupational therapist after a hospital stay? Contact Haven Health to see how we can help.
What Is Occupational Therapy vs Physical Therapy?
Since the occupational therapy definition is so broad, it is not uncommon to get it confused with physical therapy. Both forms of therapy can help people with pain, gross motor skills, and fine motor skills. However, OT professionals are more focused on assisting people to adapt to activities of daily living when a condition is more permanent.
In contrast, physical therapists focus on helping patients improve the movement of their bodies after an injury or illness as a part of recovery. Many patients often see a physical therapist and occupational therapist simultaneously.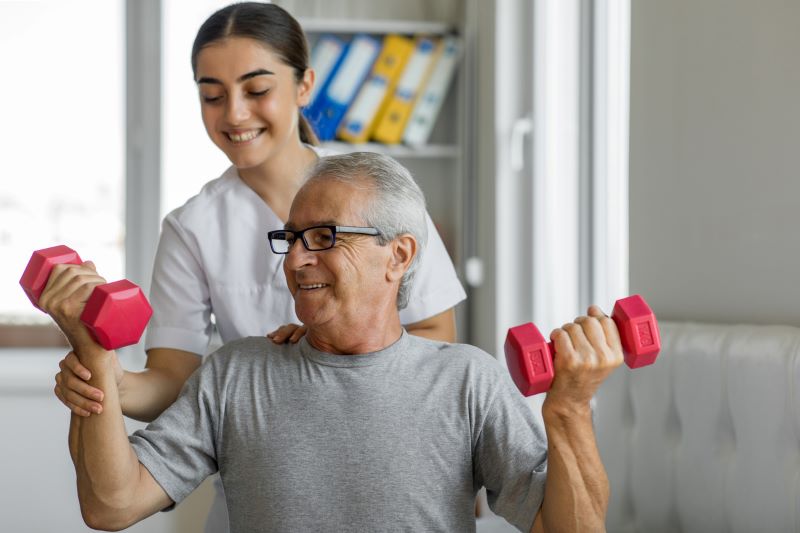 What Are Tips for Successful Occupational Therapy?
Occupational therapists work hard to make sure that every patient has a successful outcome. However, there are things that people can do to ensure they get the most out of every therapy session, including:
Be Patient – It will likely take some time for you to achieve the results you want.
Stay involved in your treatment – Commit to doing the recommended exercises at home.
Go to every session – It may be tempting to skip, but consistency will bring quicker results.
Ask for help – If something isn't working or you lack motivation, tell your therapist— communication is key!
Focus on the end goal – Remember your "why" and take it one day at a time.
Related: Hip Replacement Recovery
Occupational Therapy Professionals at Haven Health
The occupational therapy team at Haven Health is ready to help you or your loved one thrive using the latest therapy techniques in a warm and welcoming environment. Our team will provide you and your family with the support you need to reach your health goals.
Ready to get started? Contact our experienced medical professionals at Haven Health to see how we can work together.
Sources:
1Wheeler, T. (22 June 2021). What is Occupational Therapy? WebMD. Retrieved 28 February 2022.
2Whalen, S. (2003). Effectiveness of Occupational Therapy In the School Environment. CanChild. Retrieved 28 February 2022.