Most family caregivers expect that as their loved ones age, they will at some point struggle with remembering things. However, age or injury-related memory loss can come with far more stressful and disruptive challenges. If you want to help meet your family member's needs, you need to understand these challenges and how professional memory care specialists can help.
Memory care refers to a specially designed care program designed to help those with dementia and other memory loss conditions. With help from experienced caregivers, your loved one can live the best quality life possible with people who care about them. Here's what you need to know about some of the causes of dementia and memory loss, the best ways to manage it, and indicators of the need for you to seek professional memory care services.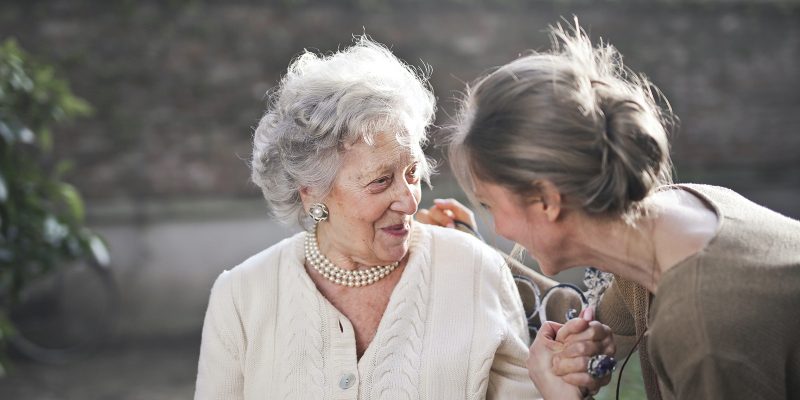 What is memory care?
Confusion, withdrawal, and agitation are normal when someone can't remember once-familiar faces or simple tasks. Most people have experienced short episodes of forgetfulness, but it can be hard to imagine how it feels to slowly lose control of your history and personal connections.
Professional memory care emphasizes careful assessment of the clinical signs and symptoms of conditions causing memory loss while addressing each individual with sincere compassion. Memory care has several important goals:
Anticipate the health needs of senior adults
Support their cognitive and emotional wellbeing
Provide safe and familiar surroundings where they feel that they belong
Maintain a patient's current physical condition and skills
Memory care is used to treat several conditions. Dementia itself is not a disease but a cluster of symptoms caused by changes in the brain that result in altered cognitive abilities and social functioning. The following common causes of progressive dementia don't yet have a cure but can be managed with medication and therapies.
Alzheimer's disease – Caused by accumulations of protein fragment plaque in between nerve cells along with a buildup of twisted nerve cell fibers that interfere with nerve functioning. Alzheimer's is the most common cause of dementia.
Vascular dementia – Caused by damaged blood vessels from heart disease, stroke, high cholesterol, hypertension, and other circulation-related conditions. Brain cells suffer with inadequate blood flow.
Lewy body dementia – Caused by abnormal microscopic deposits of a certain protein. Often results in delusions and hallucinations, varying levels of alertness and thinking abilities, sleep disturbances, and difficulties with gait and balance.
Mixed dementia – Caused by a simultaneous combination of tangled plaques, blood vessel problems, and Lewy bodies present in the brain, discovered only at autopsy. It is apparently very common.
Our expert staff can help you find the best Haven Health facility to provide the best memory care in Arizona for your loved one.
How can memory care help my loved one?
Memory care ensures a safe, secure, uncluttered environment at all times. Your loved one experiences less confusion with clearly marked hallways and doors, often color-coded, and a familiar routine. To prevent wandering, staff is able to control access to all exits and windows furnished with locks and keypads. Without being restrained or drugged, residents are able to enjoy a bright, pleasant environment free of traffic, intruders, and other dangers. Each facility is designed according to strict state fire codes to enable containment or quick evacuation.
Our staff is made up of caring professionals. We hire good-hearted people with specialized training who receive ongoing education including such topics as safety drills, most beneficial care for each stage of dementia, and strategies to encourage adequate nutrition and hydration. The staff believe in person-centered care, employing diverse techniques to ensure that each loved one receives individualized attention according to personal preferences and habits.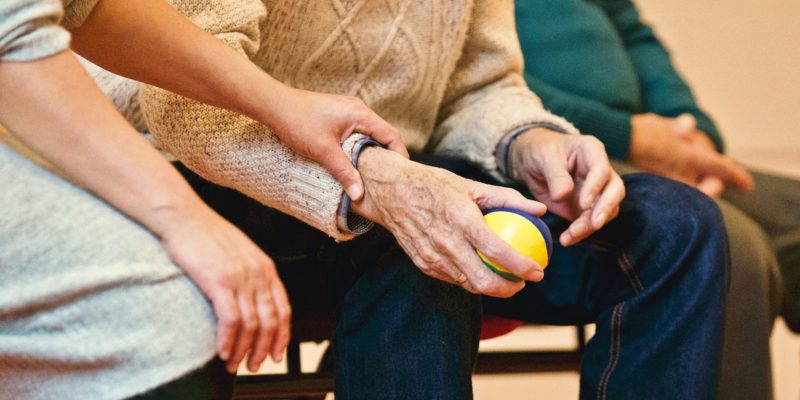 Targeted therapies are proven to help slow memory loss and support independence. Your loved one will have fun with various kinds of art and music therapy, dancing and other exercise, brain games, outdoor activities, pet visits, and more. Each activity is adapted so everyone can enjoy being involved in some way.
Coordinated care with doctors ensures consistent communication in serving your loved one. Input from the observations of all staff members is used in improving plans of care. Haven Health's approach to memory care addresses each individual's physical, emotional, and spiritual needs as they change, and supports you and your family along the way. You are not alone in this journey. Our memory care units offer the best care for your loved one.
How to know when it's time to consider memory care services
When your loved one's memory losses begin to affect activities of daily living – repeatedly forgetting familiar names, places, or basic skills – it's time to seek solutions. Losing safety awareness, trusting strangers, and leaving appliances turned on are major warning signs. You may also notice a decrease in personal hygiene.
And what about you? There may come a time when you feel overcome with exhaustion. It's a predictable factor in the course of caregiving. You're one person trying to fulfill the role of nurse, housekeeper, cook, accountant, police officer, case manager, social director, parent, and more — all this along with meeting your other responsibilities and needs.
Help protect your loved one and give them the best quality of life with Haven Health. Contact us today to find out how Haven Health can help.
Related: See our COVID-19 Visitation Policy