Senior assisted living facilities provide various levels of personal and medical care, either in a private living community or a larger group home. If you find yourself in a situation where extra care services are needed to keep your loved one safe and give you peace of mind, getting additional support may be the best decision for everyone involved.
With so many options for care, understanding the difference between nursing homes and assisted living facilities and what each can provide will help you in your search for the ideal living situation for your loved one.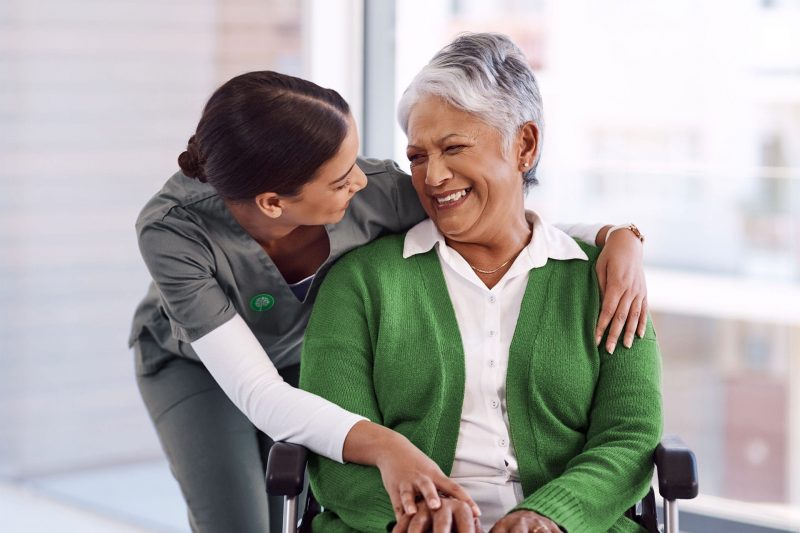 What Is an Assisted Living Facility?
Assisted living facilities promote personal independence but offer assistance with personal care, supervision, or minor health-related issues. In an assisted living and memory care facility, the focus is on the quality of life with social and recreational opportunities in a more home-like setting.
Have questions about whether assisted living is the right place for your loved one? Contact one of our caring professions today.
Assisted Living vs. Nursing Home
Both assisted living facilities and nursing homes have 24-hour supervision and assistance with activities of daily living such as eating, dressing, moving, and medication management. The main differences include the self-sufficiency of the resident and the level of medical care they require.
With assisted living, you have access to:
Skilled nursing care, when needed
Extensive social/recreational opportunities
Apartment rooms, or studios with private kitchen or bath
Ample indoor and outdoor living space
Residents are generally mobile but need some support with activities of daily living (ADLs)
Nursing home care generally includes:
Skilled nursing care around the clock
Limited social/recreational opportunities
Shared or private rooms with limited indoor and outdoor living space
Residents need extensive personal or medical care, are immobile, have severe cognitive impairments or behavior problems
Post-hospital care is sometimes used for a short-term recovery stay before a patient moves to a more independent living situation, such as assisted living facility. Other times, more involved long-term care may be necessary, including nursing homes.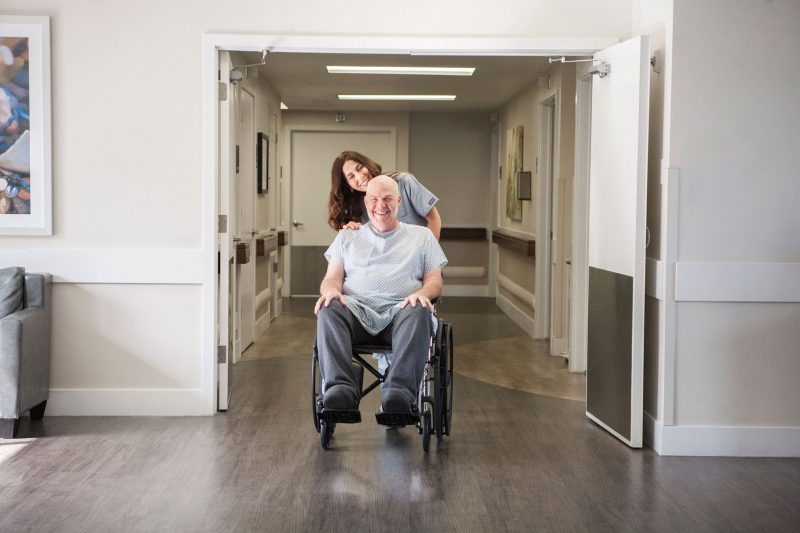 What Are Activities of Daily Living (ADLs)?
ASLs are tasks individuals need to handle to remain healthy, safe, and active. Both assisted living and nursing homes assist with activities of daily living, which may include:
Eating
Bathing
Hygiene
Dressing
Grooming
Cognition
Behavior
Mobility
Transfers
Housekeeping
Laundry
Medication management
Shopping
If your loved one is struggling to complete activities of daily living, it may be time to consider assisted living. Contact our team to learn more about our assisted living services.
What Can You Expect From Assisted Living Communities?
Assisted living communities can vary significantly from one location to another. Make sure when choosing a facility to meet your loved one's needs. Consider hobbies and access to personal interests so they can continue to live a full, engaging life with others with similar activity levels.
Additionally, it's essential to think about memory care assisted living, low-income assisted living or assisted living for mentally disabled adults, depending on the needs and resources.
An assisted living facility is home, and it should feel that way. Make sure the place you choose has a warm, inviting atmosphere that feels safe. An assisted living community should have friendly, inviting indoor spaces for socializing, quiet reading nooks, or refreshing outdoor spaces to explore and stay active.
Contact one of our caring professionals to see how we can help provide care and a safe place for a loved one.
Assisted Living and Staying Active
Studies show that staying active and social1 is a crucial aspect of a fulfilling life for older adults. Ample opportunities should be available in the assisted living community to meet people and learn something new. Assisted living residents may have options for activities such as:
Gardening groups
Book clubs
Movie nights
Social events
Outings
Exercise classes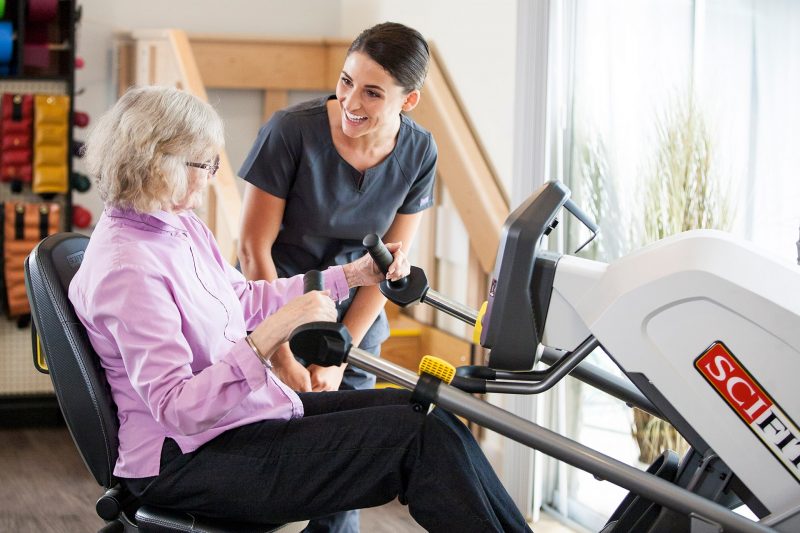 When Is the Right Time for Assisted Living?
Deciding to move a loved one to an assisted living facility can be a challenging decision for family members. For various reasons, you may be unsure of the right thing to do and when to do it. Here are some important considerations when deciding whether or not an assisted living situation is the next step. Do you notice:
An increasing number of falls and injuries?
Difficulty with managing money?
Worsening medical conditions?
Needing assistance for housekeeping and personal care?
Depression or social isolation?
If you see an increase in any of these conditions, check with a healthcare professional to see if the time is right for a move to assisted living.
Average Cost of Assisted Living
The average yearly cost of assisted living communities can vary depending on the location and level of care2. Once room and board are covered, other necessities may be considered, such as the use of memory care units, or therapy which can add to the overall monthly costs.
What Should You Look for in an Assisted Living Facility?
Assisted living facilities can keep loved ones safe and provide additional help when caregiving responsibilities become too much. Finding a home that provides ample space to be independent and provides opportunities for social engagement help make the transition less intimidating. Things you should look for include:
Facility
Clean and tidy facility
Adequate common areas, outdoor space, dining rooms, event halls
Ample living areas for a loved one's needs
Handrails in bathrooms and call buttons
Fire and Security Systems
Logical floor plan, easy accessibility (elevators, ramps)
Safety locks on doors and windows
Housing options (room types, private kitchens, bathrooms)
Medicare assisted living or Medicaid assisted living
Caregivers and Staff
Staff to resident ratio
Number of staff on call at night vs. day
Is staff able to meet the medical needs of your loved one
Experience level of the care team, background check process
Can staff members help with ADLs if necessary
What type of specialized care is available (Alzheimer's, behavior)
How is a care plan created for each resident?
Amenities and Recreation
Is there an activity calendar/planned events
Contact us today to learn about our holistic approach and the care we can provide for your loved one.
Atmosphere and Culture
Space for hobbies (gardening, reading, painting, etc.)
Other amenities that your loved one would enjoy (chapel, fitness center, game room)
When it comes to finding the right assisted living facility for a loved one, talk to medical professionals and other family members to come up with a plan to keep everyone happy, safe, and thriving.

Sources:
1Appelo, Tim. (10 July 2018). Build Social Networks to Fight Loneliness. AARP. Retrieved on 28 December 2021.
2Howley, Elaine K. (18 September 2020). Levels of Care and Costs of Assisted Living. U.S. News and World Report. Retrieved on 28 December 2021.