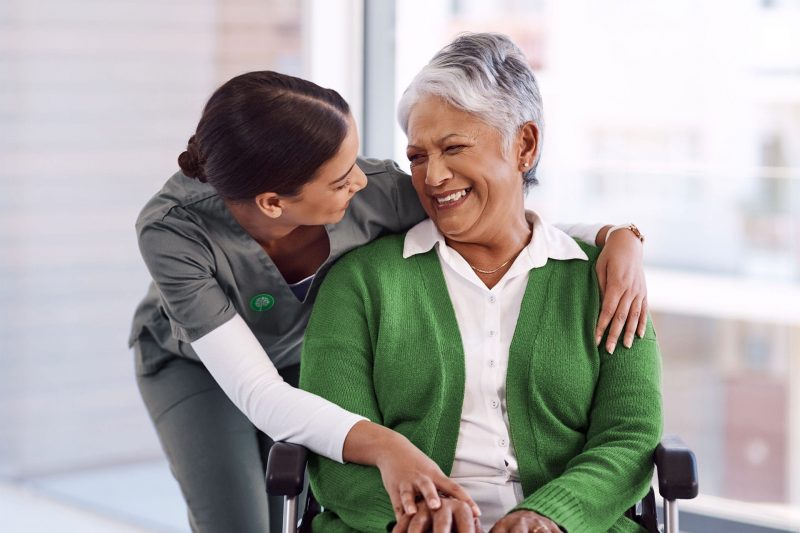 If you're someone who cares deeply about people and finds it rewarding to help others, becoming a Certified Nursing Assistant (CNA) would be a good career path for you. The daily duties a CNA performs vary from job to job, but the overall concept is the same: taking care of patients who can't care for themselves. Let's talk a bit more about the different job duties of a CNA, the education requirements to become a CNA and what you can expect at work.
what does a certified nursing assistant (cna) do?
CNAs play a vital role when it comes to patient care. A Certified Nursing Assistant may work in a hospital, nursing home, skilled nursing facility or an assisted living center. Personal care assistance is provided to anyone who is sick, disabled, elderly, or recovering from an injury or surgery.
Some CNA daily tasks might include:
Taking vital signs.
Gathering medical supplies.
Turning or moving patients.
Helping patients with grooming and bathing.
Feeding patients and documenting intake.
Changing a patient's clothing and bed linens.
Assisting doctors and nurses with some procedures.
Transporting patients for physical therapy or other recovery-related sessions within an inpatient setting.
Answering patient call lights.
These tasks are usually documented in the patient's chart, so that information can be accessible to other medical professionals. As a CNA, you will have a great deal of interaction with patients and play an integral part in ensuring they feel safe and comfortable while in your care.
what qualities are necessary to become a cna?
There are several qualities and important skills that will help you to become a successful CNA. Here are some of the attributes a CNA should have:
compassion
Caring for patients can be an incredibly intimate and rewarding career choice. You become a trusted companion on the road to recovery and often fulfill the roles of caretaker, friend and motivator all in one. It does require compassion for your patients and their families as you work together to rebuild a person's health.
patience
Aside from a caring and compassionate attitude, you should also have patience. Many of the people in your care will find activities of daily living (ADLs) challenging and experience a range of emotions during the recovery process. You are there to help them, but you'll also need to understand their frustrations, exercise good communication skills and take time to encourage them. It's important they don't feel like a burden or that they aren't making enough progress.
observance
CNA skills go beyond just bedside manner. It's also crucial that you have an eye for detail and can pick up on any complications or challenges that your patient is facing—especially if they are reluctant to share how they're feeling. Catching these things early and reporting them to the patient's doctor can go a long way in your patient's overall recovery.
medical knowledge
A successful CNA will also have an understanding of common conditions, medical treatments, terminology and how to respond in a medical emergency. You should understand how the body functions, so you can better serve your patients. You must also be able to follow safety protocols when it comes to hygiene to prevent infections and the spread of disease.
physically able to perform duties
From a physical standpoint, you should be fit, active and able to adjust to any patient's needs. As a CNA, you will be responsible for some lifting and physical movement. When you're helping someone to stand or move around, you should be able to do these tasks without struggling or putting yourself and others in an unsafe situation.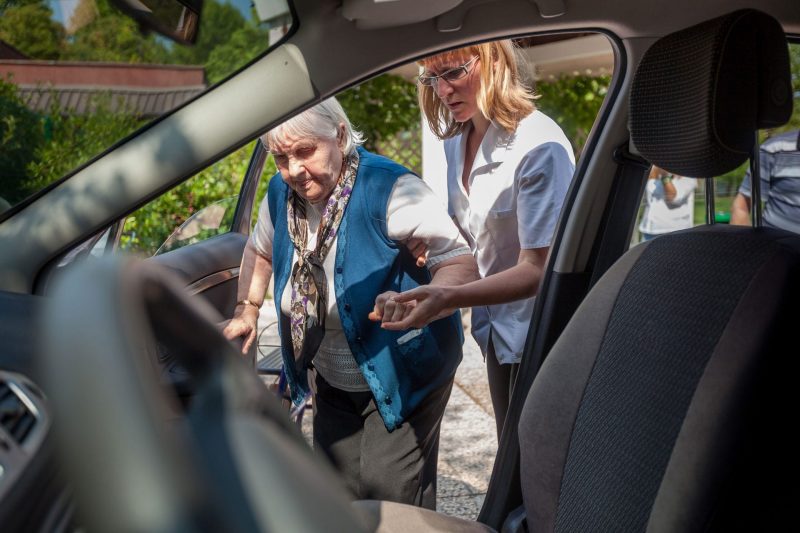 what are the educational requirements to become a cna?
To start work as a CNA, you'll first need a high school diploma. If you have not yet finished high school, you'll need to complete those requirements or secure your GED. You can get a head start in high school by focusing on classes that educate you on biology, health and physical science.
Formal CNA certification training and education are provided through different programs, trade schools or community colleges, depending on where you're located. If you are looking for a nursing assistant certification program, the entire process should only take a few months at most to complete. From there, you'll need to study for your certification exam, which varies from state to state. Read more about Arizona state board CNA training requirements.
In order to become certified, you'll want to check with your state board of nursing. In Arizona, a state-administered exam is available for anyone that has completed their nursing program or has completed a certain amount of credit hours. The test will consist of multiple-choice questions that focus on duties performed by a Nursing Assistant, the different procedures that are in place and the code of ethics that you are expected to follow.
A clinical portion of the exam will ensure that you understand the right way to provide care, know proper handwashing techniques, take vital signs, perform CPR and other basic tasks. If you pass your certification exam, you will have the ability to start looking for a CNA job in your field.
Sign up for our free CNA training course and start making a difference today.
why become a cna?
Choosing a career as a CNA offers several benefits, including work flexibility, specialization and opportunities for growth. Here are some reasons you may want to consider enrolling in a Nursing Assistant training program:
Job Stability – There is an endless need for CNAs with growing demand every day. As a trained CNA, you'll find a level of stability in the field—even if you decide to relocate or seek a position in a different healthcare facility.
Accessible Training – Unlike education for other career paths, training programs to become a CNA are both accessible and affordable. It can be completed quickly and often comes with an immediate job opportunity.
Specialization Opportunities – As a CNA, your training allows you to explore jobs in different specializations. You could seek a position working in pediatrics, cardiology, geriatrics or even home care. You can choose a concentration and build your skills as you work.
Enriching Career – Few jobs offer the level of enrichment you will find with patient care careers. CNA work can be emotionally rewarding as you help your patients recover and return home to loved ones.
If you're interested in becoming a CNA in Arizona, Haven Health is offering hands-on Nurses Assistant training to prepare you for a rewarding career! You can complete your CNA program and start to make a difference by helping others in as little as four weeks. Contact our team to learn more about our free CNA training course schedule and how to reserve your spot today!
Sign up for our free CNA training course and start making a difference today.