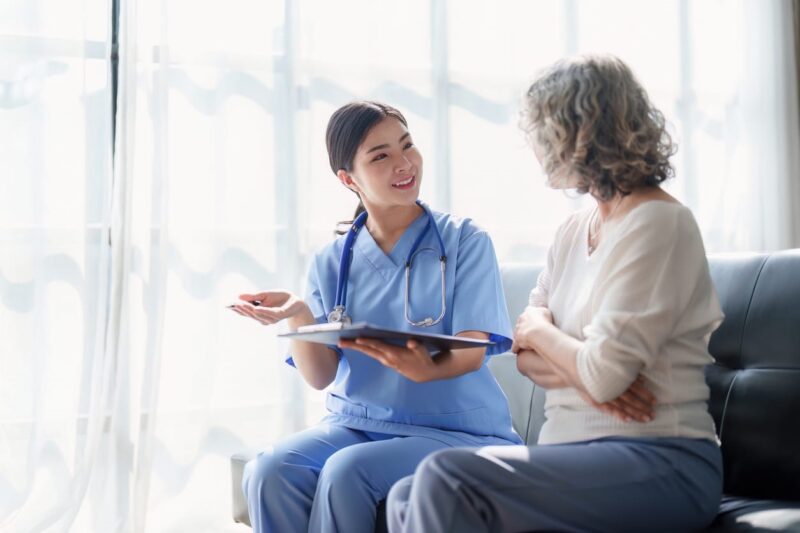 When it comes to careers in healthcare, it's important to differentiate between the various roles and responsibilities. Two such roles that often get confused are Certified Nursing Assistants (CNAs) and Certified Medical Assistants (CMAs). While they do both share some similarities, such as working with patients and providing essential care, there are some key distinctions. Discover what the role of a CNA and CMA entails so you can decide on the best career path for you!
What is a CNA and their responsibilities?
Firstly, let's examine the role of a CNA or Certified Nursing Assistant. CNAs typically work in long-term skilled nursing facilities or hospitals under the supervision of nurses (RNs) or Licensed Practical Nurses (LPNs). They are primarily responsible for basic patient care, such as:
Bathing

Feeding

Dressing

Toileting

Check and changing briefs

Monitoring vital signs

Patient transfers

Answering call light

Charting daily care

Skin checks

Infection control

Recording intake and output of food and fluid

Providing end-of-life and post-mortem care

Reporting any changes to residents' physical and mental well-being to the charge nurse

Ensuring the overall comfort and well-being of individuals under their care
CNAs are an indispensable component of their patients' daily lives; many of the individuals in a skilled nursing facility rely heavily on CNAs for most of their day-to-day activities. In nursing and private homes, CNAs may care for individuals who are totally dependent due to severe physical or cognitive disorders.
What is a CMA and their responsibilities?
On the other hand, Certified Medical Assistants (CMAs) can typically be found in outpatient clinics, physician's offices, or specialty practices. Their role revolves around assisting healthcare professionals, such as doctors and nurses, in both administrative and clinical tasks, such as:
Scheduling appointments

Managing patient records

Handling billing and insurance procedures

Patient histories

Measuring vital signs

Preparing patients for examination

Rooming patients

Performing diagnostic tests

Administering medications

Phlebotomy
Certified Nursing Assistant (CNA) education 
Another key distinction between CNAs and CMAs lies in their educational requirements and scope of practice. CNAs typically complete a state-approved certification program, which can generally be completed in a matter of weeks. The program involves accruing a set number of classes and clinical hours. Once complete, a written test is administered, and students are required to demonstrate skills they have learned before a state representative. 
Certified Medical Assistant (CMA) education
In contrast to CNAs, CMAs undergo a more extensive training program by obtaining a two-year associate degree. The program should be accredited by the Commission of Accreditation of Allied Health Education Programs (CAAHEP) or the Accrediting Bureau of Health Education Schools (ABHES). Once an associate's degree has been completed, a 200 multiple-choice questions exam is administered. You will become certified by the American Association of Medical Assistants (AAMA) once the exam has been passed. 
Career paths of CNAs and CMAs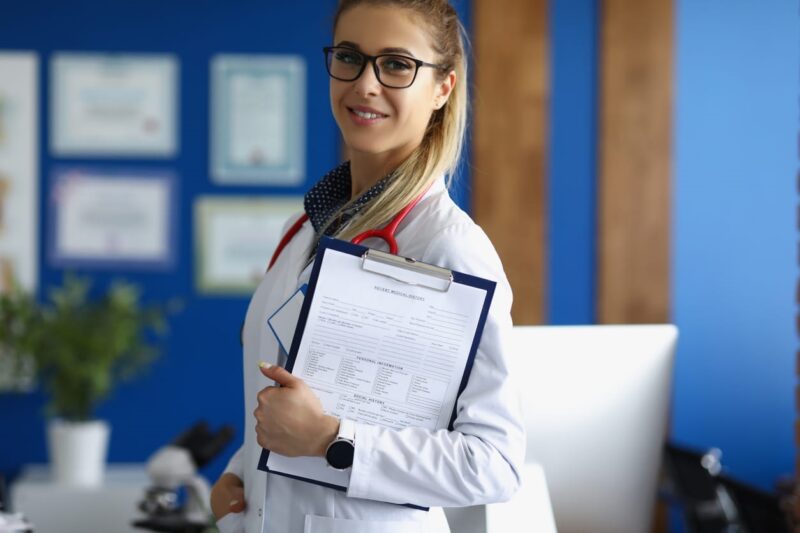 Given their distinct roles and training, CNAs and CMAs also differ in terms of potential career paths. While both roles form a solid foundation in healthcare, CNAs may choose to pursue further education to become registered or licensed practical nurses. CNAs can gain valuable experience in patient care, allowing them to transition into different areas of nursing or specialized fields. On the other hand, CMAs can progress to leadership positions within physician practices, take on additional responsibilities, continue their education to become registered nurses, or advance their administration skills to become practice managers. 
To sum up, although Certified Nursing Assistants and Certified Medical Assistants play crucial roles in the healthcare field, they have distinct responsibilities, training requirements, and potential career paths. CNAs primarily focus on direct patient care in skilled nursing facilities, while CMAs handle a broader range of administrative and clinical tasks in outpatient settings. Understanding the differences between these roles is essential when considering a healthcare career and can help you make informed decisions about the professional path you wish to pursue. 
Haven Health offers free CNA classes to get you started on your journey in the healthcare field. You can learn more on our education page: Free CNA Training. Discover if the path of a CNA is the path for you. As a CNA, you will be the heart and backbone of our skilled nursing facility, and we would be proud to have you as part of our awesome team! 
References:
Cybertex. (2021). What is the Difference Between a CMA and a CNA?
Northwestern Health Sciences University. (n.d.). How to Become a Medical Assistant. 
Pacific College. (2022). CNA vs. CMA: Which Is a Better Career?