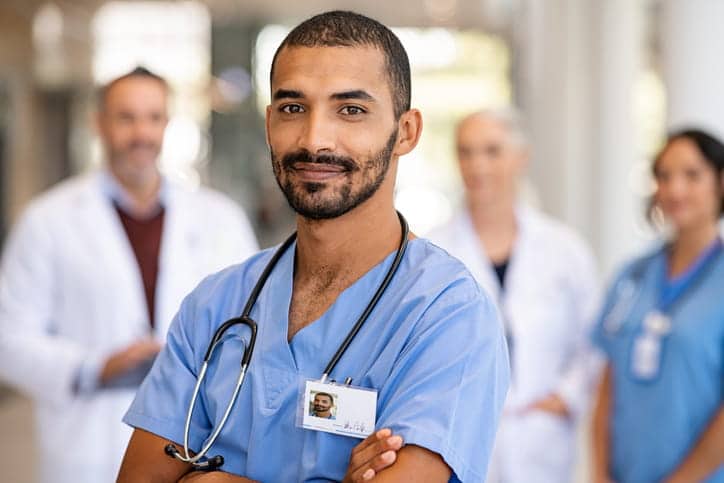 For many CNAs, the joy of helping others is the driving force behind their work. As a CNA, you have the opportunity to make a difference in the lives of others while also developing valuable skills. We will explore the ways in which CNA training can change your life — from developing a sense of purpose to building meaningful relationships with patients and finding fulfillment and satisfaction in the work you do. If you're looking for a career that allows you to make a difference in the world by providing compassionate care to others, CNA training may be the perfect path for you.
What is a CNA? 
A CNA, or Certified Nursing Assistant, provides care and assists others with activities of daily living (ADLs). As a CNA, you are an entry-level member of the patient's and resident's healthcare team, performing direct patient-centered care to those you are assigned. CNAs are on the front lines of the healthcare team, ensuring proper care and observing the resident's overall health and well-being. Many opt to complete CNA training as a stepping stone to advance into other healthcare professions.
What does a CNA do?
As a CNA, you often work under the supervision of a nurse to ensure residents' rights are enforced, their daily needs are met, and any concerns are reported to the appropriate personnel. CNA job responsibilities are to provide direct care to aid individuals with daily activities they may struggle with performing on their own. The CNA job description will vary depending on the setting you choose to work in and the company itself. Different facilities and companies have unique requirements and responsibilities for their CNAs. 
Some responsibilities of the Certified Nursing Assistant include:
Bathing patients

Dressing patients

Feeding and documenting food and liquid intake

Answering call lights

Turning or repositioning patients

Grooming patients

Checking vital signs

Transporting patients

Performing skin observations

Documenting care and other information

Following universal precautions and infection control procedures

Reporting suspected neglect or abuse

Ensuring patients' overall health and well-being

Following the HIPAA privacy policy

Using and maintaining mechanical lifts such as Hoyer lifts, stand-up lifts, etc. 

Ensuring respect and dignity are maintained
CNAs are an integral part of the healthcare team. They are often the first individuals to discover any changes in patients' physical or mental states, an important factor for early interventions and proactive treatments. CNAs typically spend more time with the individuals they serve than any other healthcare professional, making them the perfect advocate on behalf of their patients.
Become a CNA with Haven Health and experience a rewarding career!
What are the best CNA training programs near me? 
CNA training and requirements vary from state to state. Haven Health offers free, comprehensive CNA training in Arizona. The five-week CNA training program will provide you with the skills and knowledge you need to pass the State exam, become a licensed professional, and prepare you for the role and responsibilities necessary for success as a CNA. 
To qualify for Haven Health's CNA training course, you must meet the following requirements:
Active, class instructed CPR certification

Background screening, licensure verification (if applicable), reference check, and drug screening

TB testing

Employee health screening

Ability to move, lift, and transfer a minimum of 50 pounds

Must be able to speak, read, write, and understand English

All class hours, clinical hours, and state testing to be completed onsite 
Once you have completed the Arizona State Board of Nursing approved program through Haven Health, you will begin your new fulfilling career as a Certified Nursing Assistant. For more information on the rewarding career of a CNA, visit the NAHCA website.
How long is CNA training?
The length of time it takes to complete CNA training can vary depending on where you choose to complete the requirements set forth by the Arizona State Board of Nursing. Approved CNA training programs require a minimum of 120 hours of classroom and clinical instruction. Through Haven Health's free CNA training program, you can complete the requirements to earn your CNA certification in as little as five weeks. 
Learn more about the CNA Training Program at Haven Health today!
Finding a rewarding career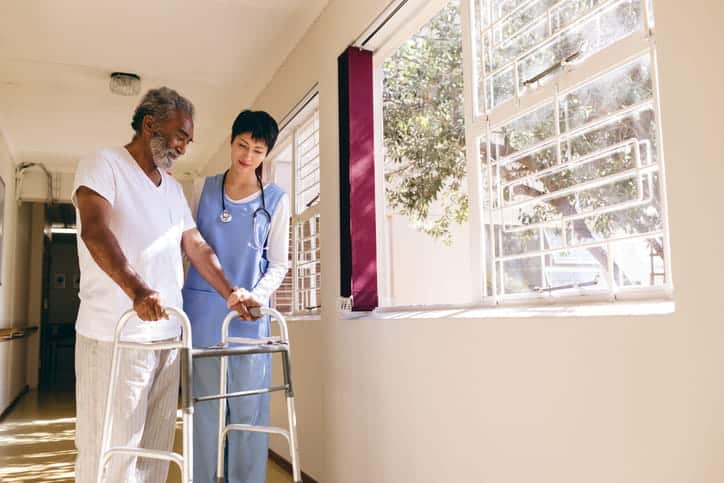 Becoming a CNA can change your life in ways you never thought possible. Not only do you have the opportunity to learn valuable skills and knowledge, but you also have the potential to significantly impact the lives of others. CNA training is more than just learning how to help others perform ADLs; it's about cultivating a deep sense of empathy and understanding for those in need of your care. 
The path of a CNA is a career that truly offers a world of possibilities. If you are seeking a career that is both challenging and rewarding, consider becoming a CNA today. Get started on your new and exciting career path by exploring CNA training in Arizona!
Sources:
How to Become a CNA in Arizona. (2023).
NAHCA | The CNA Association. (2023).