Dementia is a common medical condition affecting a person's cognitive functions. Types of dementia include Alzheimer's disease and Lewy body dementia (LBD). People with any type of dementia may forget who they and their loved ones are, wander, and struggle to perform routine tasks, such as getting dressed. As lifespans increase, the rate of dementia increases. As of 2020, there were more than 55 million people around the globe diagnosed with dementia.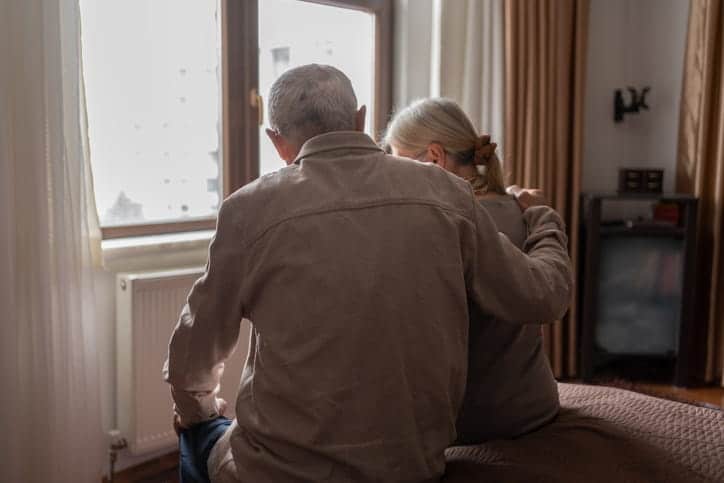 You may wonder what signs of dementia to look for if you have a loved one you suspect has dementia. Learning the signs, coping strategies for dementia, and dementia care tips can help you make informed decisions about your loved one's dementia care. 
Learn about memory care at Haven Health.
1. Know the signs of dementia and seek a diagnosis
Signs of dementia vary and can include any of the following:
Communication issues

Confusion

Getting lost

Hallucinations

Impulsive actions

Irrational thinking

Memory loss

Money management issues

Needing extra time to complete routine tasks

Paranoia

Struggling to read

Struggling to verbalize thoughts

Wandering
Noting symptoms and discussing them with your loved one's primary care physician are the first steps you must take to get a dementia diagnosis. Your loved one's physician can order tests, conduct exams, and refer your loved one to a neurologist if necessary. 
2. Learn and follow the three golden rules of dementia
The following are the three golden rules of dementia that should inform your interactions with someone with dementia:
Avoid arguments:

A person with dementia may mesh timelines and people in their mind. Still, when they use memories to make sense of current situations, it helps them feel at peace. Don't contradict them when they're content and using memories to feel safe in the present. 

Avoid fact-based questions:

Avoid asking the person questions that force them to try to recall specific information or memories. Since these tasks are often challenging for people with dementia, asking questions can make them frustrated.

Listen and learn from them:

When a person with dementia asks questions, you must carefully consider how to answer them. Often, they're seeking reassurance instead of facts. Try to understand what they want and focus on providing that information instead of taking all their questions literally.
3. Provide structure
People with dementia respond well to structure. Changing their routine can be frustrating, but creating a consistent schedule enables individuals with dementia to anticipate daily tasks and events and prepare for them. If your loved one is still able to read, you can leave them reminder notes. You can also create a visual day planner with fridge magnets or pictures on a bulletin board.
4. Encourage independence 
Find ways for the person with dementia to be self-sufficient and feel accomplished. It can be challenging for an older person to rely on others to help them perform routine tasks they've done for decades. Encouraging individuals to choose their clothes, dress themselves, and bathe independently as long as they can do so safely. Look for tasks they can complete independently to give them a sense of accomplishment instead of performing all tasks for them. 
5. Anticipate issues and prepare for them 
Consider the list of symptoms referenced earlier. Your loved one's safety can be at risk if they start wandering or hallucinating. Paranoia can prompt unexpected behaviors. People with dementia may have behavioral issues because they don't know how to communicate their needs or fears. Instead of waiting for symptoms to appear, you should anticipate all potential symptoms and find ways to prevent them. 
6. Recognize your limits and seek professional support
You may have demands on your schedule you can't ignore, such as a career and family. It may be challenging or impossible to provide your loved one with the round-the-clock care they'll eventually need after a dementia diagnosis. 
Initially, you may move your loved one into your home and attempt to provide suitable care or share responsibilities with other family members. However, providing your loved one with the best care involves recognizing when their care demands exceed your abilities. Providing appropriate care may involve hiring dementia caregivers who have the training and experience needed to give your loved one the support they need. 
7. Know the best things to do for someone with dementia
You may reach a point where you realize your home environment isn't ideal for your loved one, or you may decide to reduce the number of transitions they'll experience and move them into a memory care skilled nursing facility nearby instead of your home. Dementia skilled nursing centers are facilities where they can receive the care they need. 
Memory care with Haven Health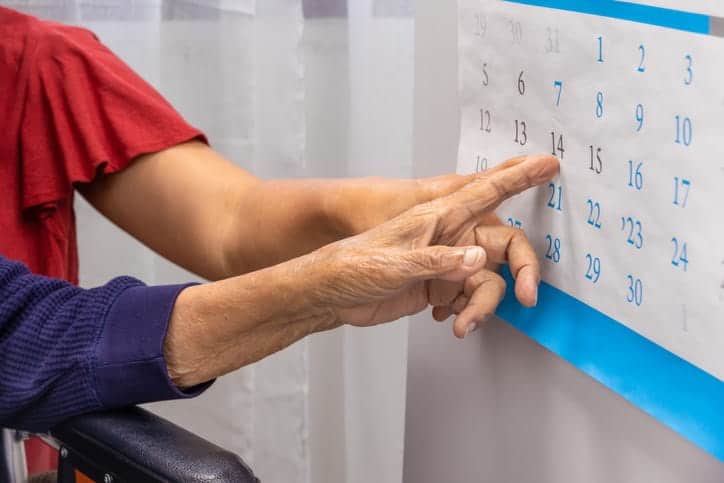 Memory care facilities like Haven Health have trained staff and resources to provide a safe, stable environment where individuals with dementia receive personalized care. You'll benefit from the peace of mind that comes from knowing your loved one has the expert care they need for daily living and that they can receive physical therapy, speech therapy, and other treatments to help manage their symptoms. 
Contact Haven Health and learn how we can help after a dementia diagnosis.
Sources:
Dementia: Diagnosis. (2023). 
Dementia Statistics. (2023). 
Dressing and Grooming. (2023). 
Logan, B. (2023). Caregiver's Guide to Understanding Dementia Behaviors: Handling Troubling Behavior.