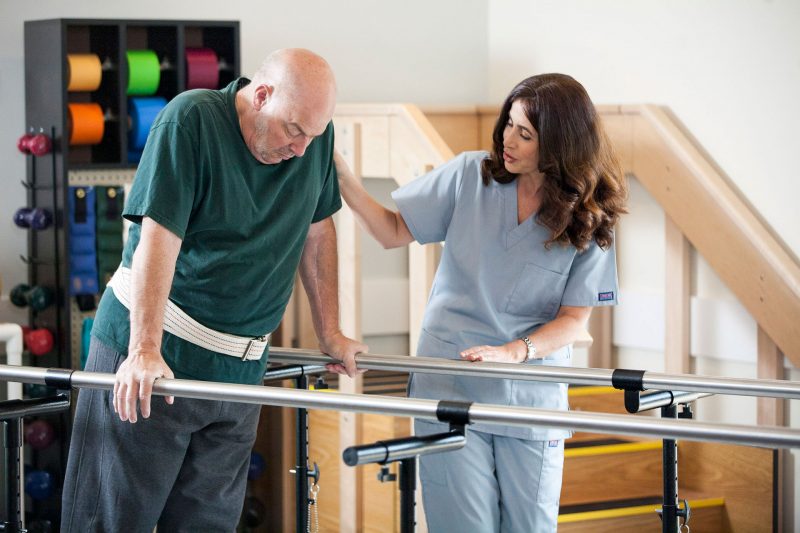 A stroke can have devastating results that forever affect the lives of patients and their families. According to the Centers for Disease Control and Prevention (CDC), more than 795,000 people1 suffer a stroke each year in the United States. As National Stroke Awareness Month, May helps bring awareness to the risk factors that can lead to a stroke and its damaging effects.
Are you or a loved one in need of medical care due to a recent stroke? Our caring professionals are here to help. Contact us today.
When Is Stroke Awareness Month and What Is It?
In the United States, May is designated as National Stroke Awareness Month to help spread essential facts about strokes and how they can be prevented. There are also stroke awareness activities and challenges that take place throughout the month to shine a light on stroke risk factors and how you can help your loved ones live healthier lives.
For those who have suffered a stroke or have a loved one who had a stroke, May is an important time to reflect and share insight that could help others understand more about this often fatal occurrence. Here's what you should know.
What Are Key Facts About Strokes?
Strokes can happen at any age. In 2009, 34% of people hospitalized due to a stroke were under age 65. Here are some key facts about strokes:
Number of People Who Get Strokes
795,000 people in the United States have a stroke every year
610,000 people experience a stroke for the first time
185,000 people experience a stroke for the second time
People More Likely to Suffer a Stroke
Over half of all strokes occur in women
Twice as many women die of strokes than breast cancer every year
More men get strokes, but more women die from a stroke
Risks of suffering a stroke double each decade after age 55
One out of 3 people who experience a transient ischemic attack (tia) have a more severe attack within one year
The Physical Toll of a Stroke
2 million brain cells die every minute during a stroke
80% of stroke survivors experience movement problems
One-fourth of stroke survivors experience impaired language
20-50% of stroke survivors experience spasticity (muscle tightness)
What Are the Leading Risk Factors of Stroke?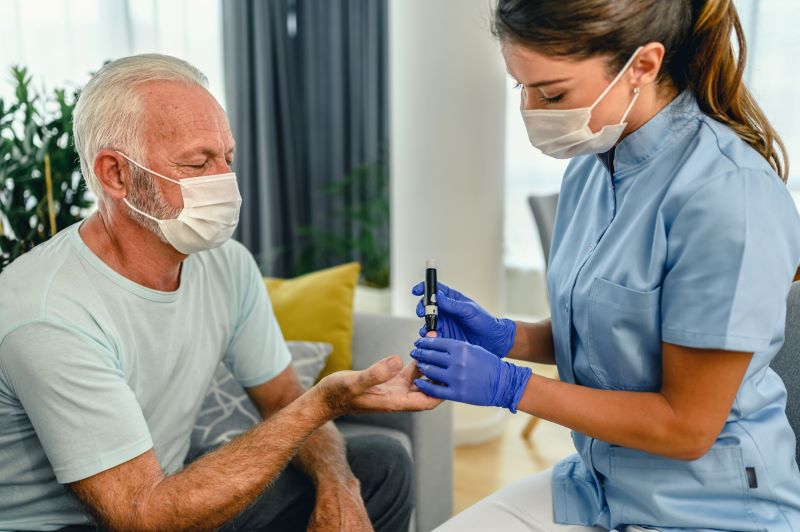 To reduce the risk of a stroke or heart attack, it's crucial to know stroke risk factors and make health care a priority to avoid a medical emergency.
1. High Blood Pressure
High blood pressure is the leading risk factor2 associated with strokes. Damage to the lining of arteries leads to the buildup of plaque buildup, causing a narrowing of the arteries and an increased risk of a stroke.
2. High Cholesterol
High LDL can nearly double the risk of heart disease. The buildup of cholesterol in the arteries can reduce blood flow to the heart, brain, kidneys, legs, or other organs.
3. Diabetes
High blood sugar can damage blood vessels in the heart, brain, kidneys, or other organs. People with diabetes are twice as likely to suffer a stroke than those without diabetes.
4. Smoking
Smoking is a major cause of strokes. One in every four deaths from a stroke is the result of smoking. Keep in mind your risks as a result of this habit.
5. Obesity and Diet
Carrying excess weight and a poor diet can increase the risks of a stroke. Excess weight can lead to high blood pressure, high cholesterol, high triglycerides, and type 2 diabetes.
It's important to know the signs of a stroke. If you or a loved one experiences symptoms of stroke such as face droop, numbness, sudden confusion, or dizziness, it's critical to call 9-1-1 and act fast to reduce the amount of brain damage as much as possible.
Recovering from a stroke takes time and the expertise of a medical team. Contact Haven Health to see how we can assist in the healing process.
Are Strokes Preventable?
Most strokes are caused by a blood clot or blockage in the arteries and are known as ischemic strokes. 10% of strokes are caused by bleeding the brain, also known as hemorrhagic strokes.
While age and family history plays some role in the risk of suffering a stroke, the American Heart Association states that 80% of strokes3 can be prevented.
What Healthier Lifestyle Choices Reduce Your Risk of a Stroke?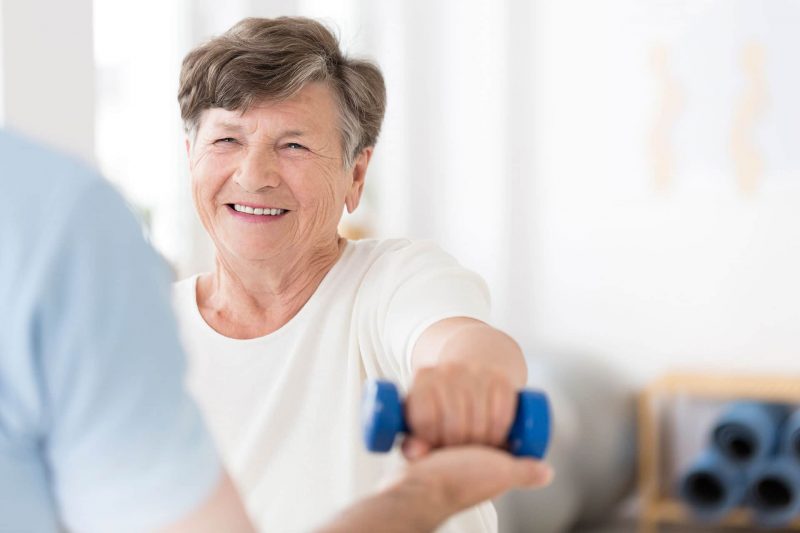 There is no question that a healthy lifestyle can significantly reduce the risk of a stroke. Here are some factors that affect your heart health.
Stop smoking
Watch your blood pressure
Limit alcohol intake
Pay attention to unusual heart activity such as AFib
Exercise
Eat healthy foods
Control diabetes
Keep cholesterol low
Have a doctor evaluate intense snoring or sleep apnea
Take all doctor recommended medications
Work with a healthcare team
Can You Recover From a Stroke?
About 10% of people4 fully recover from a stroke, 25% recover with minor impairments, and 40% experience moderate to severe impairments requiring special care. For most people, various therapies and medications are often necessary for recovery. Stroke rehabilitation may include:
Speech therapy – Speech is often affected by a stroke, and regular treatments can help patients relearn how to make sounds, form words, and breathe properly.
Physical therapy – Physical therapy helps patients restore strength and proper muscle and musculoskeletal system functions.
Occupational therapy – Occupational therapy can improve sensory and motor functions to regain the ability to attend to personal needs.
Stroke Recovery With the Caring Professionals at Haven Health
The caring professionals at Haven Health have helped stroke patients on the road to recovery with our physical therapy, occupational therapy, speech therapy, and other skilled nursing services. Our team is ready to help you thrive.
If you or a loved one recently suffered a stroke, contact us today to see how we might help you with improved mobility, function, and strength.
Sources:
1Centers for Disease Control and Prevention (CDC). (25 May 2021). Stroke Facts. Retrieved 4 April 2022.
2Centers for Disease Control and Prevention (CDC). (7 March 2022) Heart Disease and Stroke. Retrieved 4 April 2022.
3American Heart Association. About Stroke. Retrieved 4 April 2022.
4Han, S. (7 June 2018) Stroke Recovery: What to Expect. Healthline. Retrieved 4 April 2022.