Tracheotomy and Tracheostomy at Haven Health
At Haven Health, we guarantee expert, compassionate care for complex conditions. Our trained healthcare professionals specialize in providing tracheostomy and tracheotomy care and management. We use state-of-the-art equipment and follow best practices to ensure the optimal outcomes for our residents. 
what is Tracheotomy/Tracheostomy?
Our goal is to empower individuals with tracheostomies to live a healthy and fulfilling life while receiving the best care possible. With our support and expertise, we are confident that we can make a difference in the lives of our residents. We understand the importance of providing top-notch care for individuals with tracheostomies. When you place your trust in us, we ensure you will receive the best care and treatments available.
Is tracheostomy care the same as tracheotomy?
The terms tracheotomy and tracheostomy are frequently used interchangeably and, while they are part of the same class, they do differ. A tracheotomy refers to the procedure that creates a tracheostomy. A tracheotomy consists of a surgical incision made to the trachea. The resulting incision or hole is then termed a tracheostomy, which can be either temporary or permanent. 
Following a tracheotomy procedure, your surgeon will secure a tracheostomy tube with a band around your neck to keep the tube in place during recovery. Tracheotomy care is more frequently referred to as tracheostomy care, since that actual incision — or tracheostomy — is what is being treated and cared for. Whether you are seeking tracheostomy or tracheotomy care near you, Haven Health has you covered. Our team of medical professionals can answer any questions you have regarding your complex condition. 
Individuals may benefit from a tracheostomy if they: 
Have medical conditions that require a ventilator for an extended period of time

Have medical conditions that block or narrow the airway, such as throat cancer or vocal cord paralysis

Suffer from paralysis, neurological problems, or other conditions that make coughing up secretions and clearing the airway difficult

Suffered severe trauma to the head or neck that obstructs their ability to breathe

Experience emergency situations where breathing is obstructed and a breathing tube cannot be positioned through the mouth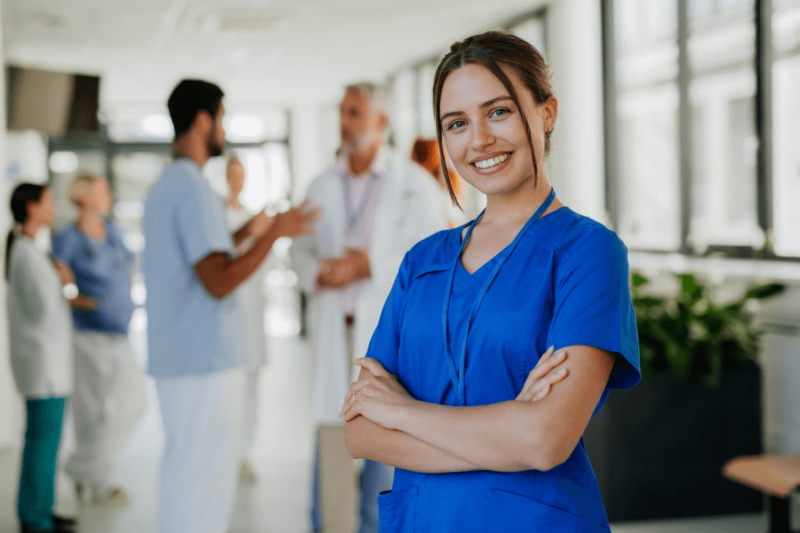 how
often should

tracheostomy care be performed?

At Haven Health, patients have a dedicated team of passionate care providers to help them through therapy. Haven Health's speech-language pathologists are trained to diagnose and treat communication disorders and issues with mouth and throat control for swallowing and speaking. Our therapists look at each aspect of communication and swallow function to help patients reach their maximum potentials.

We treat the whole person at Haven Health to give our patients the best possible success when struggling with speech impairments. Our team partners with patients and their families to provide personalized care in a restful, healing setting to speed their recovery by providing:
A warm, healing environment built on trust and compassion
Technology that allows families to stay connected during treatment
Protective measures to ensure patients' safety during recovery
Coordination with doctors for the most effective treatment plan
---
Frequently Asked Questions
What is a tracheostomy care procedure?
The nursing staff at Haven Health can aid in performing tracheostomy care. A tracheostomy care procedure consists of suctioning the tracheostomy tube if necessary, cleaning the inner cannula, replacing and securing the inner cannula, cleaning the incision site and tube flange, applying a sterile dressing, changing the tracheostomy ties, and adjusting the tightness of the ties. We understand that this can seem overwhelming, and you may have concerns about performing tracheostomy care independently. That is why our staff undergoes extensive training to ensure the best tracheostomy care for our residents.
The best care at Heaven health
If you or someone you love needs the best tracheostomy care available, our team at Haven Health has the knowledge and experience to provide the tools and knowledge you need. We can provide the care, education, and support necessary to manage any potential complications while learning to live with your tracheostomy.  
Contact Haven Health to learn more about the services we offer and our expert tracheostomy care in Arizona!
Sources:
Bhatti, N. (2023). Tracheostomy. 
Caring for a Tracheostomy. (2019).
looking for more information?
For the best tracheostomy care near you, contact Haven Health for more information.