Ventilator care at Haven Health
Individuals who depend on ventilator care require specialized attention and monitoring to ensure their health and well-being while on the road to recovery. Haven Health is dedicated to providing first-rate ventilator care services. Our expert staff is extensively trained to administer comprehensive and compassionate care to our residents who require ventilators. 
Our nursing team responds quickly and appropriately to any occurrences that may arise. We work diligently to accommodate the individual needs of those we serve, advocating for their right to receive exceptional care in a state-of-the-art facility. Residents receiving this type of care are often vulnerable and require around-the-clock support, which is precisely what we provide at Haven Health. 
If you're looking for "ventilator care near me," contact Haven Health for the best ventilator care in Arizona and for all your skilled nursing care needs.
what is Ventilator Care?
Ventilator care is integral care provided to individuals receiving mechanical ventilation treatment. Mechanical ventilation therapy helps an individual breathe when breathing independently isn't possible. It is a form of life support used during surgery or when an individual is critically ill. A ventilator provides oxygen to the lungs, aids in the removal of carbon dioxide, and provides pressure to keep the small air sacs in the lungs from collapsing. 
Individuals requiring ventilator care receive 24-hour specialized monitoring and skilled nursing at Haven Health. The safety, health, and well-being of our residents is our number one priority. Our experienced and compassionate staff are committed to providing the highest quality care on the market to ensure the best possible outcomes for our residents. 
You may need a ventilator and ventilator care:
During surgery

If you suffer from certain lung conditions,

respiratory issues

, or infections

In the event of a medical emergency that causes airway blockage or impairs breathing

If you suffer certain brain injuries or conditions

If you have any conditions resulting in too much carbon dioxide in the blood or not enough oxygen

To prevent aspiration or getting fluid into your lungs
Contact us today for a free consultation.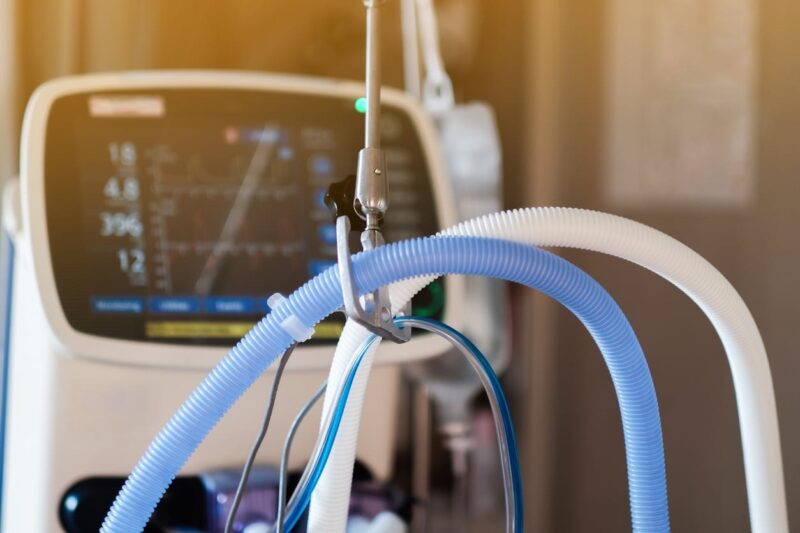 What is the purpose of ventilator care?
The goal of ventilator care is to improve the resident's health and well-being as quickly and efficiently as possible. Our nursing team uses their indispensable knowledge and expertise to put you on the path to better health and improve your quality of life. Our skilled staff and updated facilities are equipped to quickly and efficiently handle any situation that may arise. The primary goal of ventilator care is to provide the best possible care that ultimately results in the improvement of the illness that has caused the need for ventilation and the removal of the device.
---
Frequently Asked Questions
What is the nursing care provided for ventilator patients?
Nursing care provided to ventilator patients in a ventilator care facility can make all the difference in a successful recovery. Specialized nursing care for ventilator patients is 24-hour monitoring and direct care when necessary. Our top-notch nursing team monitors vital signs, adjusts settings on your ventilator to ensure proper oxygenation, performs necessary procedures related to the resident and the machine, takes appropriate measures when situations arise, assesses and provides for pain management, and educates you and your family on proper ventilator care. 
Ventilator care is an essential part of providing quality care to critically ill individuals. This form of care requires specialized knowledge and skills. It is the role of extensively trained nurses and nursing staff to provide life-saving ventilator care. Ventilator care is a vital lifeline for individuals with severe respiratory issues. When looking for a "ventilator care facility near me," know that Haven Health can make a meaningful difference in the quality of life for those requiring the level of care necessary when on a ventilator. 
Ventilator care can be complicated and arduous, but you don't have to do it alone. We want to be part of your success and recovery!
looking for more information?
We're here to help. Check out our services page for more information on what type of services are offered at a convenient haven health location near you, or send us a message below!