Specialized Tracheostomy Care and Support For Your Loved One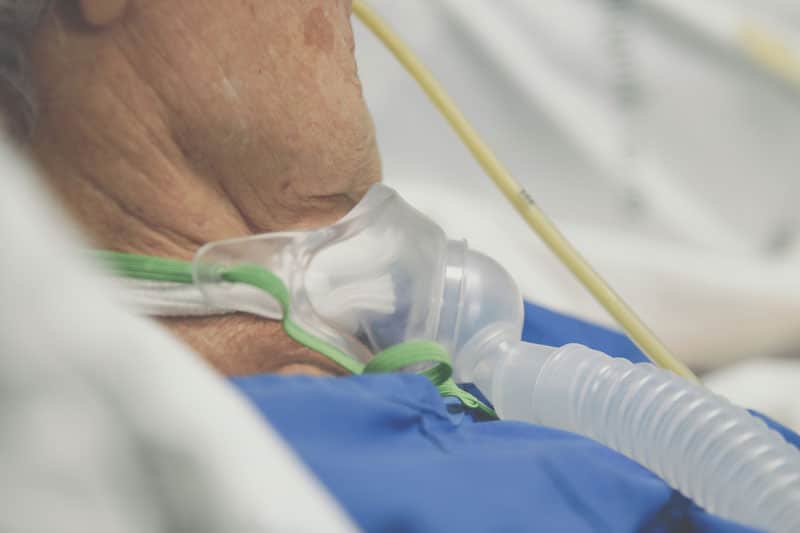 What is Tracheostomy Care?
A tracheostomy can improve breathing, mobility and quality of life for many individuals with respiratory issues. However, it's important to keep the surgical site and trach tube clean to reduce the risk of infection and complications. Whether your family member's trach is a temporary or long-term solution, our skilled respiratory care professionals have the training and experience to help tracheostomy patients live life to the fullest.
Our specialized respiratory care team can help with:
Cleaning and suctioning the trach tube

Changing gauze, tubes and trach ties

Teaching care techniques to you and your loved one for a smooth transition home

Physical and occupational therapy to rebuild strength and independence

Ongoing care for tracheostomy patients with underlying conditions
With several locations across Arizona, Haven Health offers the perfect solution for your needs. Contact us today for a free consultation.
Tracheostomy Care

 at haven health

We treat the whole person at Haven Health to give your family member the best possible outcome. Our Haven Health team provides:
A warm, healing environment built on trust and compassion
A supportive team that helps your loved one stay connected with your family
Experienced and licensed care providers who are passionate about what they do
Protective measures to ensure your family member's safety during recovery
Coordination with your loved one's doctors for the most effective treatment plan
Our skilled nurses offer clinical expertise, compassionate care and respiratory therapy to help your family member restore health and confidence after a tracheostomy procedure.
How does tracheostomy care at Haven Health work?
At Haven Health in Tucson, AZ, your loved one will have a dedicated team of passionate care providers throughout the recovery process. Haven Health's respiratory experts are trained to support post-acute tracheostomy patients in a safe environment with the best resources and specialized equipment needed for trach care. Our goal is to work with you and your family member's doctors to help your loved one adjust and learn the proper tracheostomy care methods. We also provide support with:

Transitioning
Our skilled nurses and care providers follow strict safety procedures to help your family member carefully transition to our care after a tracheostomy procedure.

Transportation
When needed, Haven Health can schedule and arrange transportation to and from follow-up appointments when your loved one's personal doctor is unable to visit our facilities.

Insurance and Costs
We have a dedicated administrative team who can walk you through everything you need to know about insurance and costs associated with tracheostomy care.
How to get started
If your loved one needs care and support during tracheostomy recovery, Haven Health is ready to help. Contact our team now to learn more about our specialized tracheostomy care services at our Haven Health Tucson location and how our compassionate caregivers can help your family member thrive.